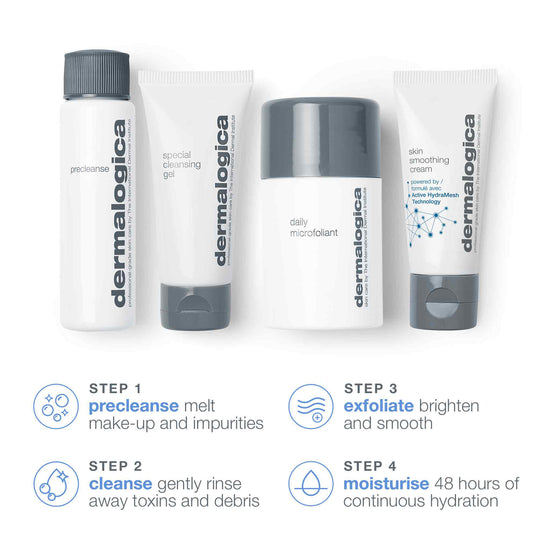 Discover Healthy Skin Set
our top sellers for healthy, glowing skin
NEW CUSTOMER OFFER
FREE DELIVERY
Want healthy skin? Treat it. Cleanse, polish, brighten + hydrate your skin with our best selling products.
Polish away dead skin cells to reveal a glowing complexion 
Products in kit wash away impurities without stripping the skin 
Nourishing, improves skin texture on the face and around the eyes by smoothing away dehydration lines without being too heavy or greasy
Kit contains: Precleanse 30ml (deep-cleansing oil), Special Cleansing Gel 15ml (soap-free, foaming gel cleanser), Daily Microfoliant 13g (gentle, brightening polisher) and Skin Smoothing Cream 15ml (medium-weight moisturiser).
when you join our mailing list